Monthly Calendar: November & December
Wednesday, November 1, 2023 by Kara Hess | Studio News & Updates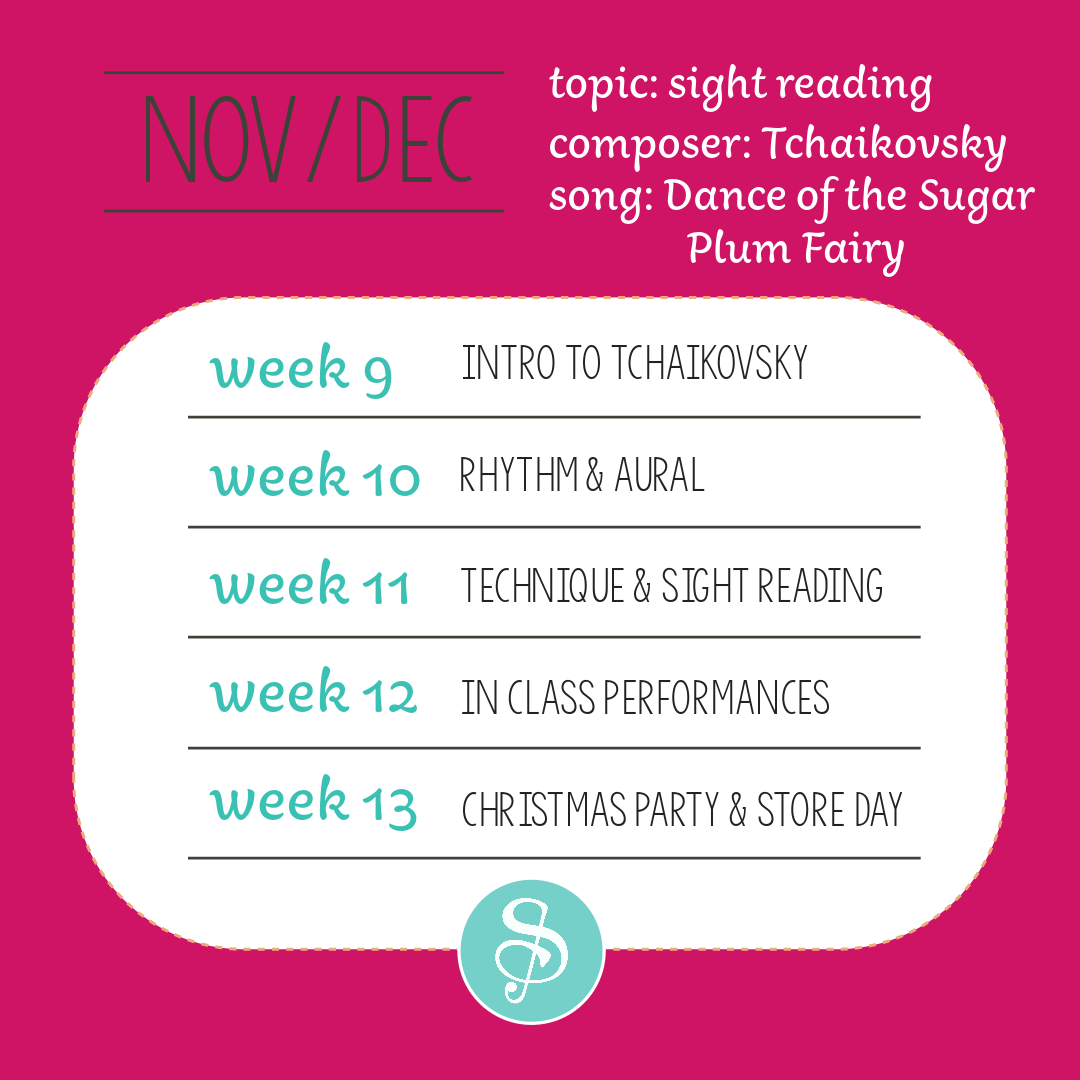 I'm so excited to begin this new month as we learn our Christmas ensemble piece! I can't wait to hear them play the different parts all together. If you're lucky I might even post it so everyone can enjoy it! Stay tuned...
IMPORTANT DATES REMINDER:
No Lessons: November 20-24 for Thanksgiving break
No Lessons: December 18-January 5 for Christmas/Winter Break (Lessons resume January 8th)
Monthly Calendar: October
Friday, September 22, 2023 by Kara Hess | Studio News & Updates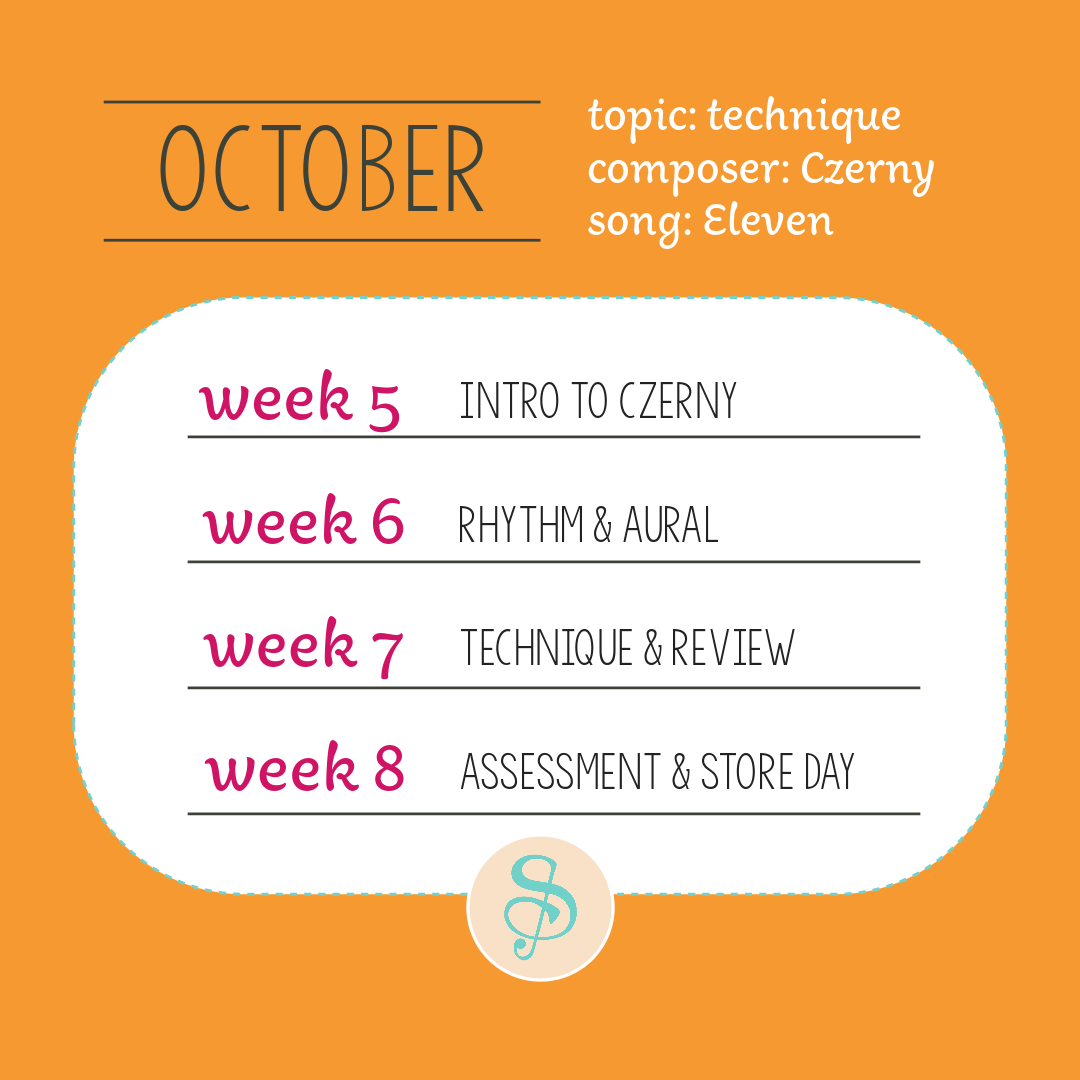 We are in month two of lessons!
Students have been working hard and have been earning money to spend at our upcoming piano store day in week 8 of lessons!
REMINDER: Pay close attention to your piano lesson calendar for teaching days surrounding fall break:)
No lessons Oct 17-23 (lessons resume Oct 24th)
Monthly Calendar: August & September
Sunday, August 27, 2023 by Kara Hess | Studio News & Updates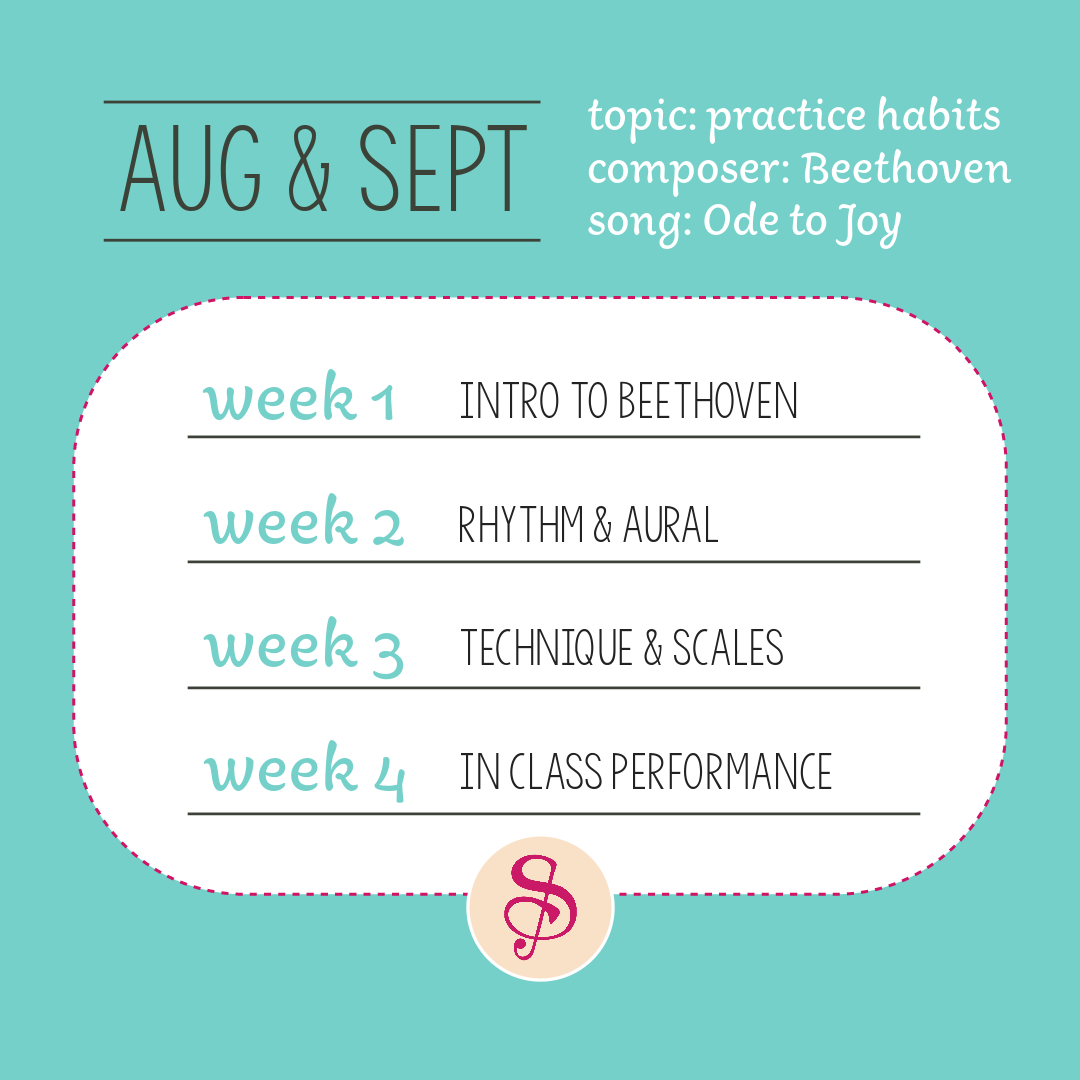 Lessons begin this upcoming week!
Here is a quick look at what we are doing this month.
Can't wait to get started!